Celebrating 29 Years!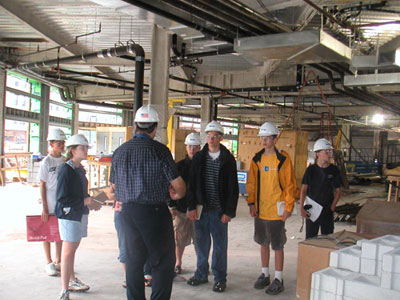 To view our photo album, click
here
Each Summer, Campbell Smith Architects runs a week long camp at our office
for twelve to sixteen year old kids who have an interest in architecture.
Now in its twenty-ninth year, Camp Arch-Kid-Tech introduces the campers to architectural principles
through field trips and the opportunity for each to design a house or building.